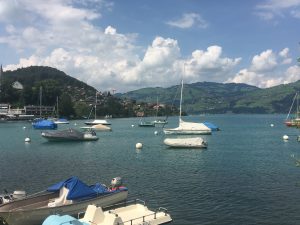 2nd Visit to Heidi's and Interlaken.  Masses of tourisists are Asian, Chinese and Eastern European (or further East).  I think they go to look at the expensive watches!
I just love it here though.
If you go to Interlaken – remember, don't go for a Chinese meal.  Rubbish and expensive.