Ended up at Krimml and as the weather was alright, we headed up to the waterfall. Astounding.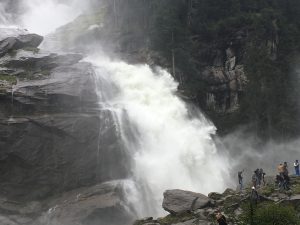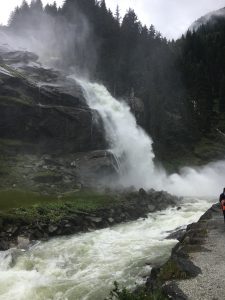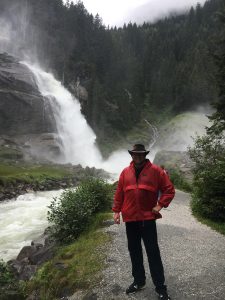 The thing is, Alice said it was a steady walk to the top.  Nothing strenuous or anything.  When climbing up the path to tho top I kept looking round for Sherpa Tensing.  Then on the way back I needed crampons, not a pair of trainers!
But at least I got some exercise. 🙂
Mixed grill back in the hotel and a 'few' beers soon calmed my nerves.