I spent about an hour and a half going to hotels that were either shut, didn't exist (sign on the road not removed) or I couldn't find it.
Ridiculous.  Waisted so much time.
Eventually found Hotel Bagatelle in Pont a Mousson – loved it.  Shower and EVERYTHING!
Bad nights kip but hey, you can't have it all can you?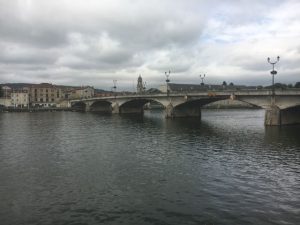 Continental breakfast in my room in the morning (luxury and beats trill any day) and after the mini bar packet of nuts, it was welcome.
Right – onto Konstanz (Lake Constance) I think.
Laters…